Most online searches are now made from mobile devices.
If your website is not yet viewed by Google as "mobile-friendly" you are missing out on traffic from iPhones, iPads, and a host of Android hand-held devices.
Some of the most common business related searches performed on mobile phones today are to:
Get Directions to Businesses
Find Urgent Services
Find Local Goods
Find Local Services
See Business Ratings
Give Business Ratings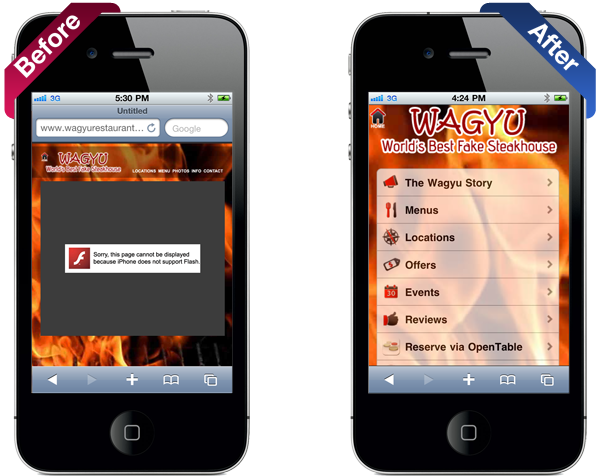 You really need to have your website show up for these types of searches if you want to stand any chance of growing your customer base faster than your online competitors.
If your website is optimised for mobile searches you are in pole position to capitalise on the growing trend of shoppers using smart-phones to find local goods and services.
If your website is not optimised for hand-held mobile devices, you are missing out on some of the most valuable online traffic on the internet today – searchers with immediate buyer intent!
But, worse still, your competitors who do have mobile-friendly websites are going to receive positive boosts to their rankings. If your website is being penalised and your competitors are being boosted, how is that going to affect your sales forecast for this year?
Contact us today to get your easily affordable Mobile-Friendly Website Conversion. We only use industry standard best practices so your website will be both user friendly and loved by Google!
We only work with one client in any local niche so don't delay – claim your mobile-friendly site now.
Click the button below to learn how to claim your mobile-friendly website…