Effective, consistent, timely social media marketing will work wonders for your brand recognition and loyalty.
Most small and medium sized enterprises (SMEs), are not aware of the benefits of social media marketing.
Those that are aware cannot afford to employ a full-time Social Media Marketing Manager and simply do not have time to plan and implement a social media marketing plan themselves.
Patrick Robinson Consulting provides a done-for-you Social Media Marketing Service aimed squarely at busy small and medium sized business owners.
We design and implement social media engagement strategies so you can benefit from Facebook, Twitter, and LinkedIn engagement with minimal input – we do all the heavy lifting for you.
We will set up social media accounts for your business and post a daily stream of relevant posts to your target audience. We also give you direct access to your own Social Media Management Control Panel so you can interject your own timely posts, comments or special offers to your growing fan base.
Click the button below for a custom quote…
Or, choose one of our done-for-you starter packages below: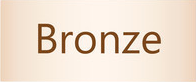 BRONZE
Daily Facebook Posts
Daily Twitter Tweets
Daily LinkedIn Posts
Weekly Instagram Posts
SEO Website Audit
Keyword Consultation

More Details...

Includes:

No Contract Tie-Ins.

Includes Page Set Up & Content!
£500 p/month
Buy Now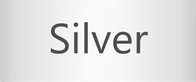 SILVER
Daily Facebook Posts
Daily Twitter Tweets
Daily LinkedIn Posts
Weekly Instagram Posts
SEO Website Audit
Keyword Consultation
Google Rank Tracking

More Details...

Includes:

No Contract Tie-Ins.

Includes Page Set Up & Content!

1 Keyword Per Month

Monthly Google Rank Improvement

Competitor Analysis

Additional Keyword Discovery

Full SEO Report (Monthly)
£1,000 p/month
Buy Now
GOLD
Daily Facebook Posts
Daily Twitter Tweets
Daily LinkedIn Posts
Weekly Instagram Posts
SEO Website Audit
Keyword Consultation
Google Rank Tracking

More Details...

Includes:

No Contract Tie-Ins.

Includes Page Set Up & Content!

3 Keywords Per Month

Monthly Google Rank Improvement

Competitor Analysis

Additional Keyword Discovery

Full SEO Report (Monthly)
£2,000 p/month
Buy Now